Coastal Vistas - A Photochoreography Concert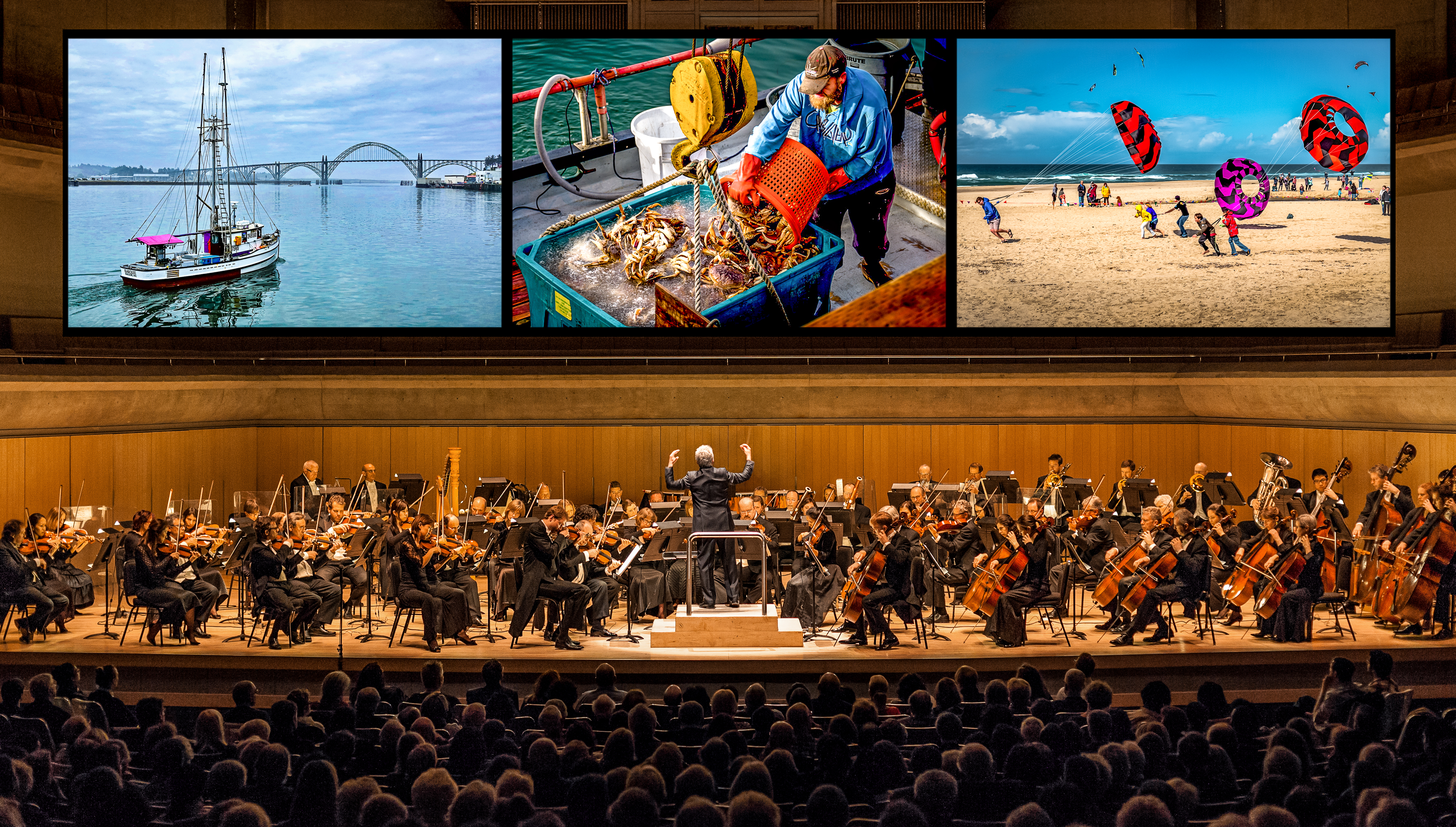 The Newport Symphony Orchestra (NSO) at the Ocean calls for photographs for its concerts in September. The Deadline has been extended to May 31. 
The NSO will perform photochoreography concerts with Westwater Arts the weekend of September 21 & 22, 2019. It will incorporate photographs from local artists depicting iconic scenes from the Oregon coast, and the lives of people that live and work here. The NSO will perform music appropriate for the images.
Anyone can submit photos; however, the photos must support either of the following two themes:
Iconic images of the central Oregon coast. These could be the bridge, the lighthouses, tide pools, the Toledo mill and the fishing fleet. 
The lives of the people who live and work on the central Oregon coast. These could be the fishermen doing their work, kids at the skatepark, runners along the bay front.
Photo Requirements
Color images, horizontal orientation preferred
JPEG or TIFF file format
Minimum resolution 3300 x 2200 pixels (higher resolutions are strongly encouraged) 
Panoramic images welcome
No watermarks on photos
Use filename format "FirstName_LastName_Photo#"

For example, "Lois_Lane_1"
Submit your images to our website anytime before May 31, 2019.
Need help uploading your photos? PC instructions are available by clicking here.
The images will be displayed on three large screens above the orchestra during the performance of classical music specifically chosen to fit the images. This will be done in the Alice Silverman Theater of the Newport Performing Arts Center (PAC). The images will be displayed using the method of photochorerography, meaning each image will displayed in synchronization with the music. 
The images will be sent to Nicholas Bardonnay of Westwater Arts (westwaterarts.com), who will review and select images and align them with each of the musical selections. There will also be a display of photos submitted in the lobby of the Performing Arts Center, both on the walls and on kiosks.
The NSO invites area photography professionals, education outreach organizations, and others to collaborate on this project, providing people to help get the word out, set up display kiosks, and provide youth instruction.
Performance Dates: Saturday, September 21 at 1:00 & 7:30 pm, and on Sunday, September 22 at 2:00 pm.
This project is co-sponsored by the Yaquina Art Association Photographers and Lincoln County 4-H.