Family Strings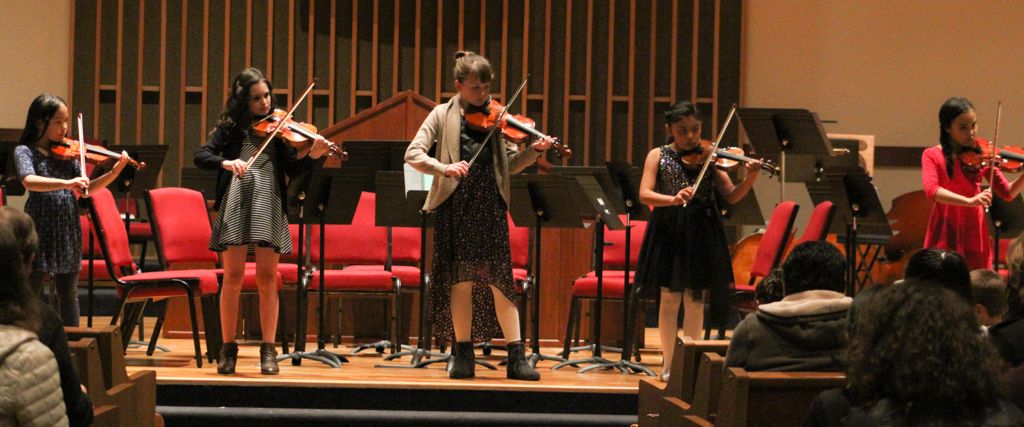 The NSO Family Strings Program, despite the COVID-19 situation, is continuing with proper distance and safety. Family Strings is for elementary school students with a deep desire to learn how to play the violin or cello.  This program provides students with a thirty-minute private lesson and a bi-monthly group lesson at a price they can afford.  The NSO makes up the difference in instructor fees and provides an instrument at no charge. The Family Strings Program is a twelve-week session with an NSO-approved instructor who incorporates elements of the Suzuki method of teaching.  Both violin and cello lessons are arranged at agreeable times with the various teachers. There are a limited number of openings for this program so it is based on a first-come, first-served basis per session.
We look forward to your child's in depth improvement of their learning abilities through the Family Strings program.
To obtain details and Applications please contact the Youth Program Coordinator at youth@newportsymphony.org.