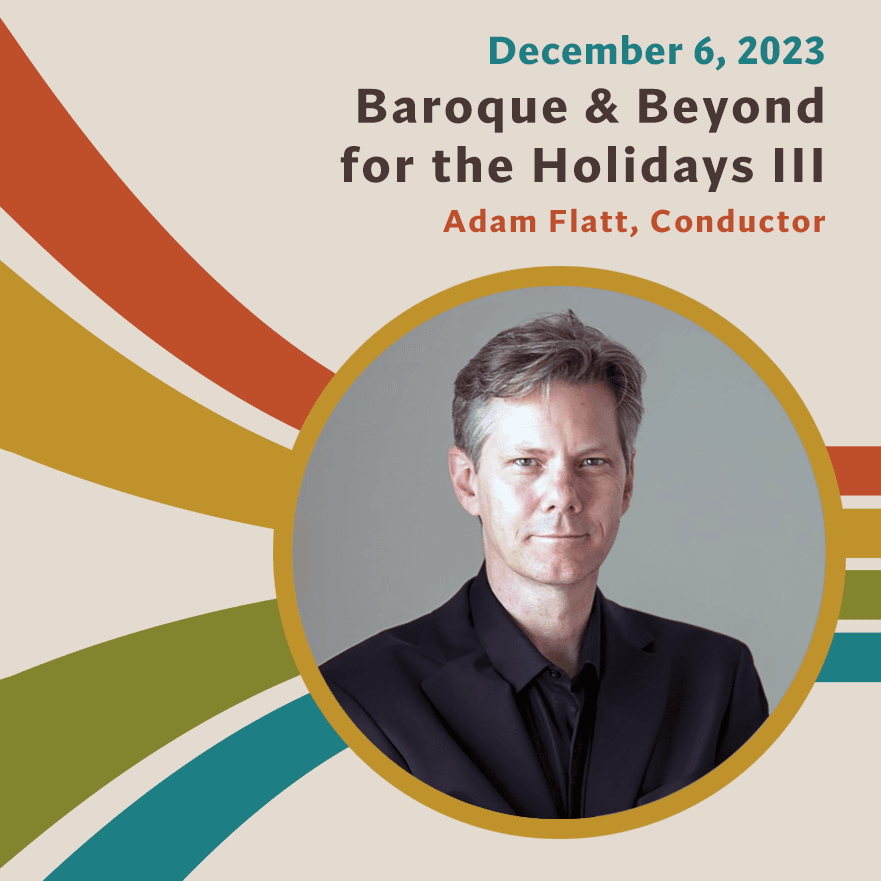 This December holiday concert we are excited to bring back our tradition of Baroque and Beyond for the third year! 
"It's like the superbowl"- conductor, Adam Flatt 
We love bringing back a holiday show year after year for you to enjoy. Don't worry though, the music does change!
The concert will feature our very own concert master, Casey Bozell, Violin
The Program/Pieces:
~ Handel (1685-1759) Concerto Grosso, op. 3 no. 3
Larghetto e staccato
Allegro
Andante
Allegro
~ Wagner (1813-1883)Siegfried Idyll
~ Tartini(1692-1770)Sinfonia Pastorale
Allegro, ma non troppo
Moderato
Adagio cantabile
~ Festive Musical Selections for the Season Announced from the stage!
This program will be played without intermission.