Stay tuned for upcoming similar events. Until then, join us in the Musician's Living Room March 12!
The NSO Digital Season continued online February 14, 2021 with a special performance by our own NSO Vancouver String Trio and music by Bach, Beethoven, and Dohnányi - along with a special Valentine's Day piece.
It included a live recorded concert performance.
After the performance, Members of the Trio and Music Director Adam Flatt interacted with audience members.
---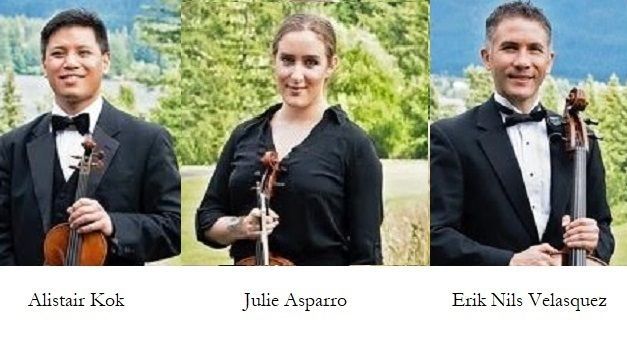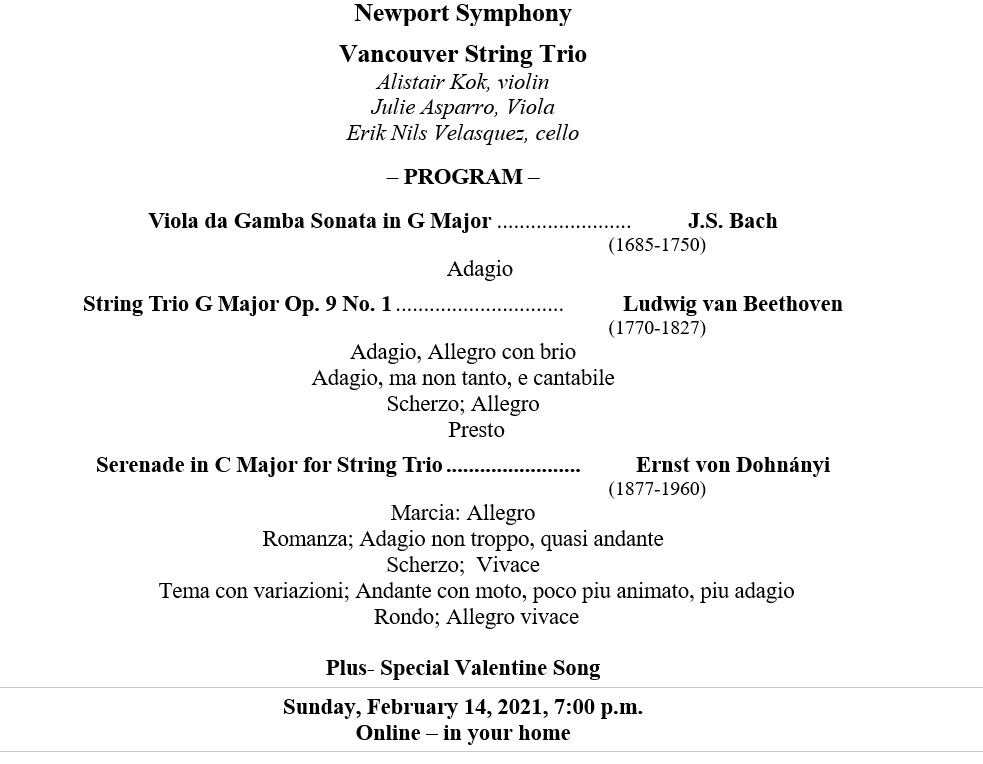 Video recorded by: EsDavid
---
J.S. Bach, Viola da Gamba Sonata in G Major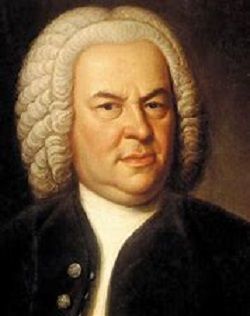 The dating of Bach's three sonatas for viola da Gamba has presented problems for musicologists because only an autograph score of the first sonata, the one being performed, BWV 1027 survives. There is now general consensus that the works were written in Leipzig at some time in the late 1730s and early 1740s. So, the concept is that the work you will be hearing, Bach's sonata for viola da Gamba, was written around the year 1740. At that time Bach was director of a boys choir in Leipzig and director of the Collegium Musicum, a chamber music society.
Bach originally wrote this sonata as a trio for two flutes and continuo, which he later rewrote for viola da Gamba and cembalo/harpsichord. The Bass Viola da Gamba is a Baroque instrument that looks similar to the cello, but like a guitar, has six strings instead of a cello's four strings. It is also tuned like a guitar . The three Gamba sonatas Bach wrote are so popular that they are often played by musicians today on the cello or the viola.  The version for this concert it is arranged for viola, violin and cello.
…
---
Ludwig van Beethoven, String Trio G Major Op. 9 No. 1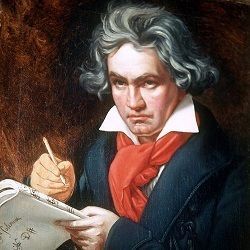 A string trio may be seen as a string quartet minus one (violin). Writing for the trio combination of violin viola and cello may be more difficult than composing for a conventional string quartet.
Why did Beethoven at about the age of 23 compose a string trio before attempting the supposed "easier" means of string quartet. The answer is not known, but the fact remains that Beethoven's first-string trio (Op. 3 in E-flat) preceded his first string quartet by several years, and emerged as a remarkably secure work. Beethoven may have viewed an impressive model from Mozart's Divertimento in E-flat, K. 563, a trio masterpiece.
This trio is a gem from beginning to end. It is spacious, lyrical, dazzling and brilliantly organized!
---
Ernst von Dohnányi, Serenade in C Major for String Trio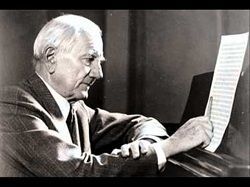 The Serenade in C for violin, viola, and cello, which took shape during the first year of the twentieth century, is widely considered to be Dohnányi's finest early chamber work. It is interesting, that as with the Beethoven trio, it formulated Dohnányi's first mark as a composer of chamber music. This matches Beethoven's example that historically truly "great" string trios are few and far between. In this work, Dohnányi created a new representation of Classical serenade's by generating a work of five movements. Unlike other Serenades, the first movement is a brilliant curtain-raiser, providing the players ample opportunity to capture the listener's attention for what is to come. Next is a contrasting Romance, in which the lyrical music is equally shared amongst each member of the ensemble. The subtlety of the writing also gives each instrument the opportunity to exploit its most resonant sounds. The middle movement is a Scherzo – fast - imposing vigorous necessities on the players and providing little rest. As demonstrated by other composers, no work in this format is complete without a variation movement. This is proving the composer's imagination and craftsmanship and is a work that is one of the few examples of a string trio which has become popular during the twentieth century.
---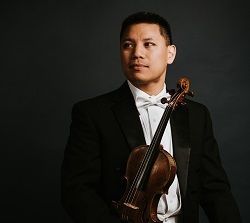 Alistair Kok, Violinist, is originally from Blacksburg Virginia, and is a graduate of Virginia Tech, The Ohio State University College of Dentistry, and the Longy School of Music in Cambridge, Massachusetts.  He is currently the Librarian for the Newport Symphony Orchestra and has been a core violinist with the group since his first NSO Concert in September of 2015.  Alistair has played violin and viola professionally in orchestras and chamber ensembles throughout Virginia, Ohio, Massachusetts, and Maine.  Since moving to Portland Oregon in 2015, Alistair performs frequently on violin and viola with the Newport, Yakima, Vancouver, and Oregon East Symphony orchestras.  He is an active chamber musician with the Vancouver String Quartet, and his Portland-based piano trio, Trio Musicorum Medicorum, an ensemble of health-care professionals who concertize regularly in both Portland and Newport.  When not playing music or working his day job with the Native American Rehabilitation Association of the Northwest, Alistair can be found training as a figure skater both on the ice and on wheels, and exploring hiking and walking trails with his dog, Willy.
---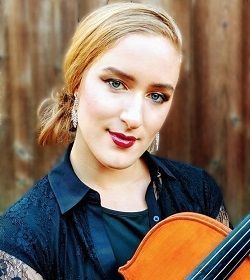 Julie Asparro, Violist, from Portland, OR. In addition to NSO, Julie performs with Portland Opera, Eugene Symphony, Vancouver Symphony, Portland Columbia Symphony, and Cascadia Composers, to name a few, in addition to several chamber groups and bands. While living in Milan, Italy, she was in a Baroque period performance orchestra, Milano Classica. She enjoys taking part in festivals like Chamber Music Northwest, PDX Jazz, Astoria Music Festival, and the Oregon Coast Music Festival. She holds degrees in Music and in English from St. Olaf College, and a Master's in Teaching from Lewis and Clark College. When not performing and teaching viola, Julie is a painter and a high school English teacher.
---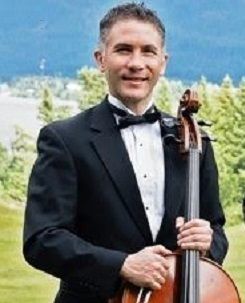 Erik Nils Velasquez, Cellist. A professional cellist, Erik and his family moved to Portland from Colombia in 2015. Since arriving in the USA he is currently a member of the Newport Symphony, Vancouver String Quartet, and Yakima Symphony. Erik is also a Spanish teacher at Lincoln High School in Portland. Erik has a Master's Degree in Cello Performance from the University of Texas in Arlington 2011 and Master's degree in world language from Portland State University 2019. Born in Medellin, Colombia, Erik started studying music at the age of 12 at the National University Conservatory in Bogotá. He won a position as assistant cello of the Orquesta Filarmónica de Cali, before he graduated, and finished his degree while beginning his career as a professional orchestral and chamber music cellist.
---