NSO Woodwind Quintet Special Online Event, Great Music and Intimate Evening; May 16 at 6:30 PM
Click the Button to register for purchasing your ticket now!
---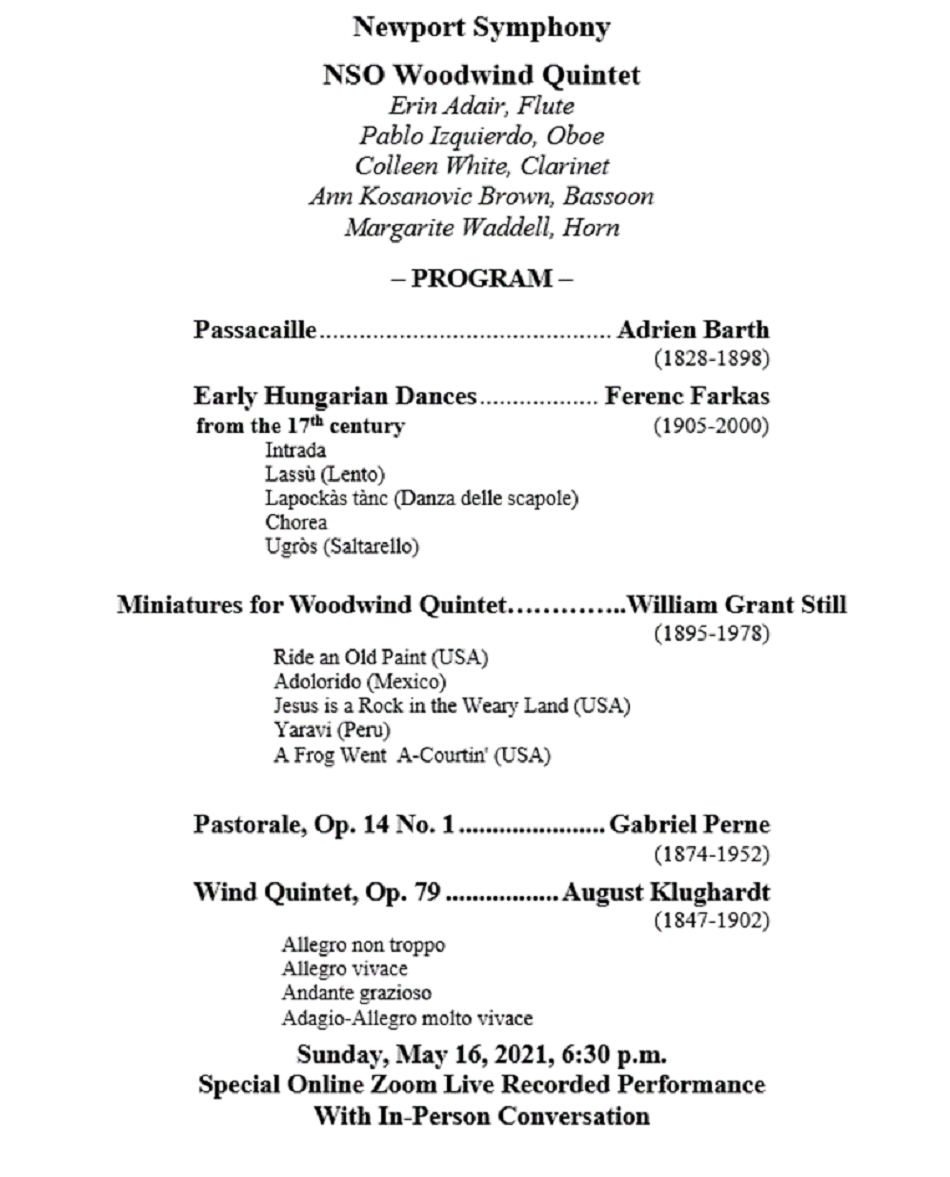 ---
Passacaille, Adrien Barth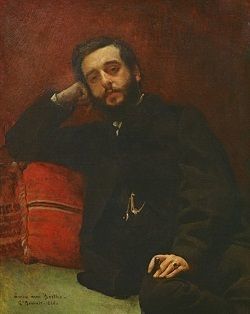 Adrien Barthe, was a French classical composer. Born in Bayonne. Barthe composed two pieces for woodwind quintet-the ubiquitous Passacaille and a charming Aubade. Both compositions were published in 1899, a year after the composer's death. Although the two complement each other, they were not necessarily meant to be a set. Each bears a dedication to a friend or colleague of Barthe's. The Passacaille was dedicated to flutist Paul Taffanel. The Passacaille has been reprinted in several different editions over the years, most notably as part of a collection of quintets known to ensembles as the Red, Yellow, or Orange Books, depending on the age of the players. An unusual point of interest is that in the original publication, the Passacaille does not have any kind of tempo indication.
---
Early Hungarian Dances, Ferenc Farkas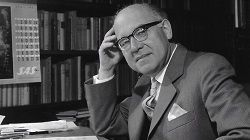 Ferenc Farkas - The surname Farkas (which means 'wolf ') is not an uncommon one in Hungary. That is why a casual outsider might have thought that in the second half of the twentieth century there were several composers called Ferenc Farkas at work in Budapest at the same time. One of them was a successful composer of operas who was also represented by oratorios and orchestral and chamber music in a modern idiom Another was a popular author of operettas, whose works, notching up hundreds of performances. A third composer conjured up the music of old times through various arrangements of early Hungarian dances and melodies and found time to write incidental music to a number of films, plays and radio plays. Hundreds of thousands of people knew a Ferenc Farkas who composed easy pieces for children, youth orchestras and amateur choirs.  From the late 1960s on, a fifth Farkas started to appear in the programs of festivals of sacred music and of church concerts. The name was shared by one of the most sought-after Hungarian composers active in the film studios of Vienna and Copenhagen in the 1930's. A legendary professor of composition at the Budapest Academy of Music? Also called Ferenc Farkas.
All of these accomplishments, obviously, were those of a single person. The exceptional achievements of Ferenc Farkas, who died in 2000 at the age of 95, were made possible by a conjunction of various circumstances: his long career, an extraordinary capacity for work, a well-balanced and uncomplicated personality, and inherited musical gifs.
Old Hungarian Dances from the 17th Century is one of Farkas' most successful compositions: existing in a dozen-and-a-half variants for different groups of performers, it has been performed all over the world. The story of its creation goes back to the early 1940s when Farkas was working on the music of a Hungarian costume film called Rákóczi nótája ('Rákóczi's Song'). At that time, he collected a quantity of seventeenth and eighteenth-century musical materials, mostly from manuscripts, and not only used them in Rákóczi nótája but also made numerous compilations of them during the coming decades. Farkas dressed up the primitive Baroque and Classical pieces for a wide range of forces, adapting suites of four to fifteen movements from them, most of them in a miniature da capo form. The seventeenth- and eighteenth-century musicians who wrote and performed these pieces were often amateurs; Farkas now revisited their sincere but sometimes awkward pieces, bringing to them the benefits of his craftsmanship. A five-movement version for wind quintet was composed in the 1950's.
---
Miniatures for Woodwind Quintet, William Grant Still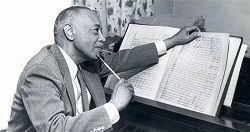 William Grant Still, (born May 11, 1895, Woodville, Mississippi, U.S.—died December 3, 1978, Los Angeles, California), American composer and conductor and the first African American to conduct a professional symphony orchestra in the United States.
Before the influential styles of Aaron Copland and George Gershwin, William Grant Still was cleverly designing the framework by which certain kinds of music would be conceived as "American". Prior to Still, the idea of a uniquely "American" sound seemed a bizarre concept to most listeners. In addition to being heavily overshadowed by European composers throughout the 18th and 19th centuries.
Still's concern with the position of African Americans in U.S. society is reflected in many of his works, notably the Afro-American Symphony; the ballets Sahdji (1930), set in Africa and composed after extensive study of African music, and Lenox Avenue (1937); and the operas The Troubled Island (1938; produced 1949), with a libretto by Langston Hughes, and Highway No. 1, U.S.A. (produced 1963 and 1977). During this time, Still also made history when he conducted (1936) the Los Angeles Philharmonic.
Yet, for Still, it was never quite that simple. As stated by the famed composer himself: For me, there is no White or Black music, there is only music by individual men that is important if it attempts to dignify all men, not just a particular race." *
*This quote was first documented in Judith Anne Still's collection of biographical essays on her father. Still, Judith Anne. William Grant Still: A Voice High-Sounding. The Master-Player Library, 2003
---
Pastorale, Op. 14, No. 1, Gabriel Perne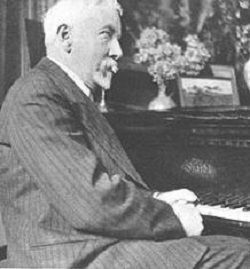 Gabriel Pierné, was a French composer, conductor, organist, and multi-instrumentalist of the late 19th and early 20th centuries. Pierné was born in Metz. His family moved to Paris, after Metz and part of Lorraine were annexed to Germany in 1871 following the Franco-Prussian War. He studied at the Paris Conservatoire, Pierné has a vast musical output of works for orchestra, chamber music, opera, and solo pieces, and will be particularly remembered in musical history for conducting the premier of Igor Stravinsky's The Firebird.
Pastorale is a wonderful composition for small chamber ensemble. This piece makes a perfect addition to recital programs for students and professionals and is a great way to improve on chamber music beyond brass quintet.
---
Woodwind Quintet, Op. 79, August Klughardt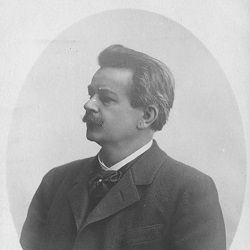 August Klughardt, was born in the German town of Köthen in Saxon-Anhalt. After studying music locally, Klughardt began to earn his living by conducting. He served in several locales, including Weimar where he worked from 1869 to 1873. There, he met Franz Liszt, which was very important for his creative development. While influenced by Wagner and Liszt, Klughardt did not by any means entirely adopt the ideology of their New German School, refusing to write tone poems and instead concentrating on symphonies and chamber music. The influence of Robert Schumann, and to a lesser extent Brahms, certainly is equally important. It was his failure to whole-heartedly adopt Lisztian principals which led to his being labeled as a conservative composer.
In four movements, the Quintet dates from 1901. After a slow introduction, the opening Allegro non troppo starts off in a mysterious vein. But quickly changes mood into a playful series of interludes between the voices. The second movement, Allegro vivace, is a sprightly scherzo. The Andante grazioso, which serves as the slow movement, is in the form of a stately minuet. The finale begins with a lengthy Adagio introduction before the main sections, Allegro molto vivace, which is full of high spirits.
"Klughardt's Op.79 Wind Quintet should be of special interest to wind instrument societies. The individual instruments are handled with admirable skill, the possibilities of all, and in particular the clarinet and the horn, are especially well realized. The music is also to be admired and perfectly clear. In all four movements, the music is entertaining. The composer's natural humor shows itself throughout."
    Wilhelm Altmann writing in Cobbett's Cyclopedic Survey of Chamber Music.
---
---