Musician's Living Room
BEYOND THE CONCERT: NEW MUSICAL INSIGHT SERIES
MUSICIAN'S LIVING ROOM
Next Scheduled Event: Friday,  March 12, starting at 6:30 PM
Fee to join $30 
                The interactive, online evening will take you into the living rooms of NSO Harpist, Martha Griffith who will share fascinating collections of instruments, perform, and share the story of life as a musician in Newport and beyond. YOU will share conversations with the Martha Griffith and Adam Flatt as they welcome you into their homes and lives. (BYOB!)
Join online:
Watch, Listen, Chat 
Others can watch with you for the one price.
Purchase your ticket to the event now.
---
Friday, March 12 - THE SEDUCTIVE SOUND OF THE HARP WITH MARTHA GRIFFITH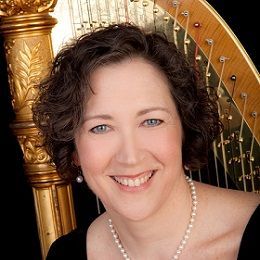 Martha Griffith is a third-generation professional harpist in Oregon, and has been the NSO's principal harpist for many years. In addition to taking us into the complex workings of the modern and magnificent symphonic chromatic harp, she will demonstrate her unusual collection of other harps, sharing secrets of this most magical of instruments. Martha attained a Bachelor of Arts in music performance from university of Oregon, and a master of science from Pacific University.    
---
---
Past Event - October 24 - THE WORLD OF PERCUSSION WITH RACHEL DOBROW STONE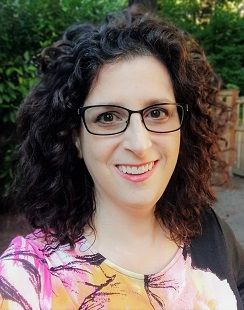 Rachel Dobrow Stone will treat you to an exciting, behind-the-scenes look at the orchestra's most eclectic section using her extensive collection of fascinating percussion instruments from all over the world.  Rachel is in demand around the Pacific Northwest as a timpanist and percussionist and has performed with the Newport Symphony Orchestra, Seattle Symphony, Seattle Opera, Oregon Symphony, and Portland Opera, among others.  In addition to her music career, Rachel is a prominent Seattle-area attorney and enjoys spending time with her husband and three daughters.  She is a graduate of Harvard, the University of Michigan School of Music, and the University of Washington School of Law.
---
Past Event - November 21 - ALL ABOUT TRUMPETS WITH KATHERINE EVANS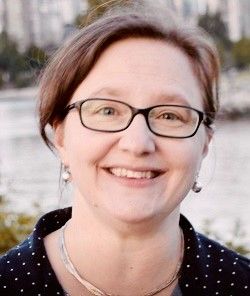 Katherine Evans is the stellar principal trumpet of the NSO. In addition to her symphony playing, she has a secondary career focus in baroque music, both in the baroque trumpet sub-specialty and as a vocalist! She is a charismatic and engaging speaker who will demonstrate her rare, handmade Spanish trumpet and other instruments, and will share her life as a brass player of unusual versatility. Katherine is a Harvard graduate and a resident of Vancouver, BC.
---
Past Event - Sunday, January 10 - WHAT IS THE CONCERTMASTER? WITH CASEY BOZELL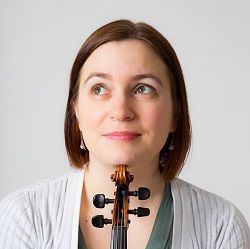 Casey Bozell is the well-known concertmaster of the Newport Symphony and one of the most exciting additions to the NSO team in years. Casey received her Bachelors of Music Performance from the University of Northern Colorado, and her Masters of Music Performance from Northwestern University. She will give an overview of and play the violin. She will also provide insight about the particular (and often misunderstood) special concertmaster leadership role in an orchestra.
---