DELIGHTFUL - LIVE - 2021-2022 SEASON Newport Symphony Orchestra at the Ocean
Single Tickets Are Available!
Concerts at the Newport Performing Arts Center
---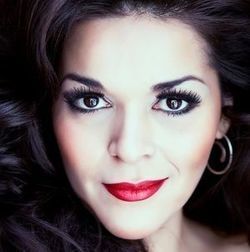 LATIN FIREWORKS
March 19, 2022 7:30 PM & March 20, 2022 2:00 PM
Adam Flatt, conductor
Mónica Abrego, soprano
Soprano Mónica Abrego will light up the Performing Arts Center stage with her incandescent renditions of Latin favorites, and the orchestra will round out the season with super-high voltage Mexican repertoire in what is sure to be a great evening of music.
Blas Galindo: Sones de Mariachi
Aaron Copland: El Salón México
Arturo Marquez: Danzón no. 2
José Pablo Moncayo: Huapango
Juventino Rosas: Sobre las Olas
Plus, a spectacular set of selected songs from the Mexican and Spanish repertoire
---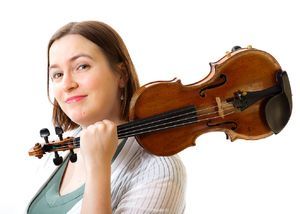 HOMECOMING, REFLECTION AND CELEBRATION
PAST EVENT - A GREAT seasonal Opening Concert  
September 18, 2021 7:30 PM & September 19, 2021 2:00 PM
Newport Symphony concertmaster Casey Bozell takes a turn as soloist as the NSO makes a healing and triumphant return to live performance on our home stage of the PAC.
Adam Flatt, conductor
Casey Bozell, violin
William Schuman: "When Jesus Wept" from New England Triptych
George Walker: Lyric for strings
Wolfgang Amadeus Mozart: Rondo for violin and orchestra in B flat major
Joseph Haydn: Symphony no. 43 "Mercury"
---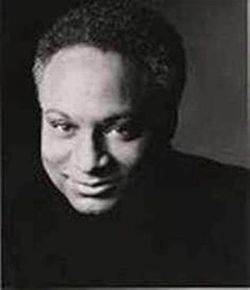 DAYBREAK  OF FREEDOM
PAST EVENT - November 6, 2021 7:30 PM & November 7, 2021 2:00 PM
Adam Flatt, conductor
Thomas Young, tenor and narrator
World renowned operatic and concert tenor Thomas Young brings his versatile artistry to Newport.
This is an evening not to be missed.
William Grant Still: Serenade
George Frideric Handel: Deeper and deeper still
George Frideric Handel: Waft her angels through the skies
   Thomas Young, Tenor
Henry Purcell: "Strike the viol" from Come, ye sons of art
   Thomas Young, Tenor
Felix Mendelssohn: "Be thou faithful unto death" from St. Paul
Joseph Schwantner:  New Morning for the World, "Daybreak of freedom" (texts from the works of Rev. Martin Luther King, Jr.)
   Thomas Young, Narrator
---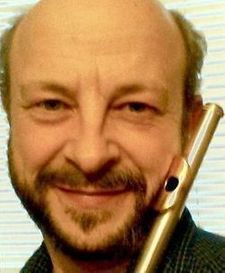 BAROQUE AND BEYOND FOR THE HOLIDAYS
New this year - an NSO orchestra concert during the holidays!
PAST EVENT:  WEDNESDAY - December 8, 2021 2:00 PM & December 8, 2021 7:30 PM
Adam Flatt, conductor
Adrian Dee, flute
An intimate program of baroque and contemporary classics will usher in the holiday spirit. And we will unwrap a special gift from our own Adrian Dee. A new flute concerto in its first performance anywhere!
Johann Sebastian Bach: Brandenburg Concerto No. 3
William Grant Still: Mother and Child
Adrian Dee: Fantasy for Flute and Strings (World Premiere Performance)
Ralph Vaughan Williams: Fantasia on Greensleeves Lucas Richman: A Hanukkah Celebration
Arcangelo Corelli: Concerto Grosso op. 6 no. 8, "Christmas Concerto"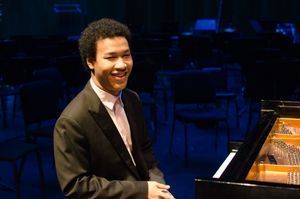 PIANO SPECTACULAR
PAST EVENT:  January 15, 2022 7:30 PM & January 16, 2022 2:00 PM
Adam Flatt, conductor
Clayton Stephenson, piano
Van Cliburn Junior Piano Competition prizewinner Clayton Stephenson makes his Oregon Coast début with the most electric of all piano concertos.
Hector Berlioz: Rákóczy March from The Damnation of Faust
Joseph Bologne, Chevalier de Saint-Georges:  Symphony no. 2
Gabriela Lena Frank:  Three Latin American Dances
Piotr Ilyich Tchaikovsky: Piano Concerto No. 1