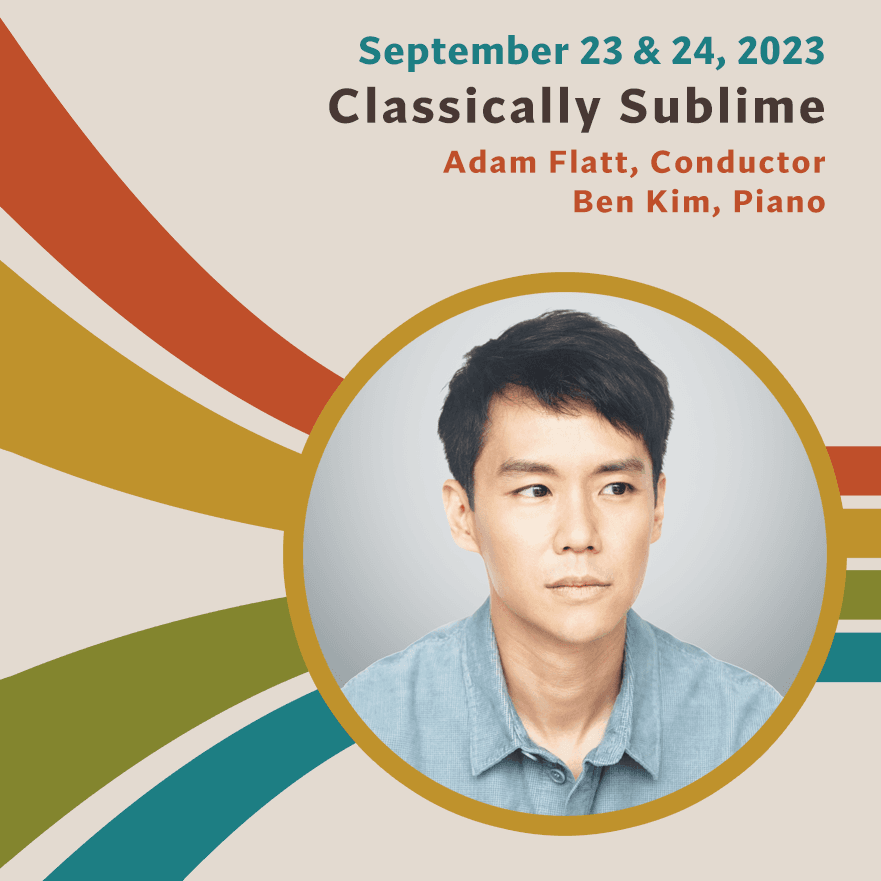 Join us for this fun and engaging weekend, September 23 & 24!
Adam Flatt, Conductor
Ben Kim, Piano
Featuring Mozart's effervescent Piano Concerto No. 23 in A major and the music of Vaughan Williams and Beethoven.
Vaughan Williams - Fantasia on a theme by Thomas Tallis
Mozart - Piano Concerto no. 23 in A major
Beethoven - Symphony no. 2, o. 36
Tickets are available online here: September Tickets
You may also purchase tickets in person at the Performing Arts Center in Newport's historic Nye Beach during box office hours at:
777 W. Olive Street, Newport, OR 97365
Will Call available for season ticket holders and non season ticket holders.
See you there!
Wine Downs sponsored by Dick Cutler at the Flying Dutchman Winery
Pssst... What's a wine down? It's a free, fun little after party with wine, other soft drinks and beverages, light food fare, and friendship! Hang out with all your pals, neighbors, and some of the musicians after the show while we eat, drink, and gather to share our experiences with symphonic music and what it means to us.