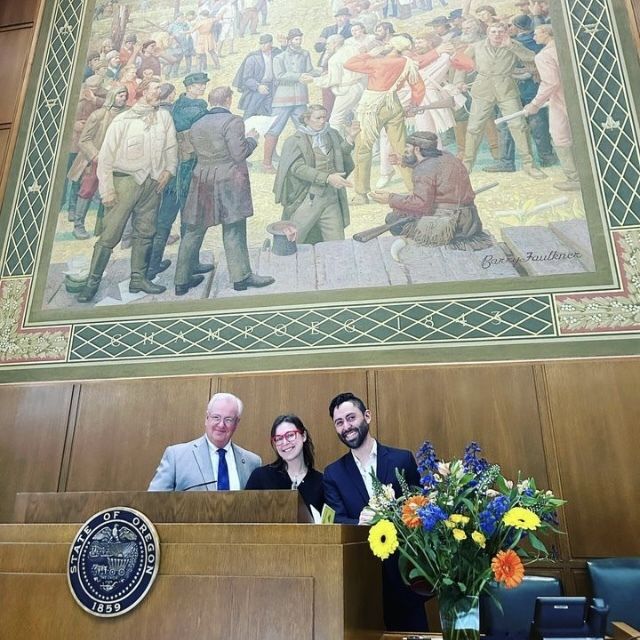 On February 7, 2023, Newport Symphony Orchestra's Executive Director, Lisa Lipton performed selections from Vivaldi's The Four Seasons with Raúl Gómez-Rojas, Music Director and Conductor of Portland's Metropolitan Youth Symphony at the opening ceremony for the Oregon House of Representatives in Salem, Oregon as guests of Representative Rob Nosse.
Click to watch and listen: Oregon House Opening Ceremony • February 7, 2023
"Newport, Oregon, a town of 10,000 people, has a fully talented and quite remarkable symphony ... doing incredible things out on the coast. I hope that you'll take the opportunity to come out not only to enjoy the waves but also to enjoy wonderful music—the Newport Symphony Orchestra." —Representative David Gomberg
Please follow Representative Gomberg's advice. Explore our 2023-2024 Season and make music a part of your next visit to the Oregon coast!