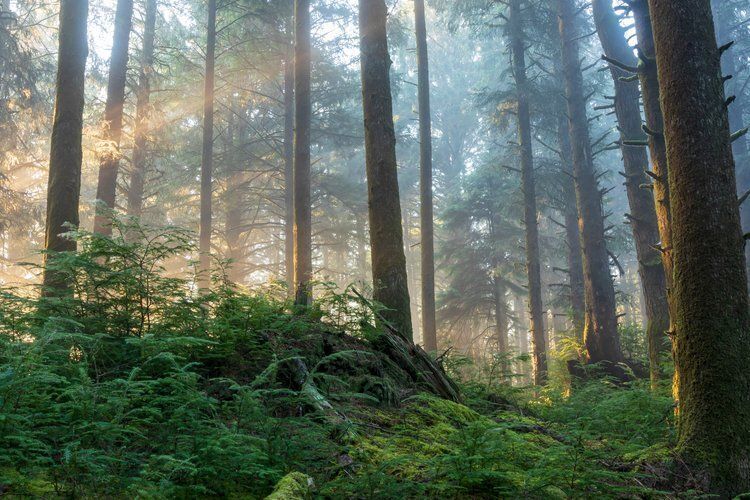 On Earth Day 2023 we are grateful for this breathtakingly beautiful place we call home—the central Oregon coast. Newport Symphony Orchestra's regular season concerts are at the Newport Performing Arts Center, just steps away from the Pacific Ocean, and with a view of the Yaquina Head lighthouse from the reception area in the lobby. Our chamber music concerts are at the Doerfler Family Theater at the Pacific Maritime Heritage Museum, on Newport's historic bayfront. How lucky are we?
We try to honor the natural wonders around us by showcasing them in concerts that blend photography with music.
In September 2019, in collaboration with Westwater Arts, we presented a project called Coastal Vistas. Local photographers submitted photos of the Newport area and its people, which were curated and presented with Copland's Our Town. Images of the coastal Pacific Northwest from Westwater Arts were choreographed to Liadov's The Enchanted Lake.
Westwater Arts has written a beautiful description of the project that includes some of the images: Read the article.
In January 2023, audiences in Newport heard the premiere performance of Yakona by composer Sara Carina Graef, presented with a a film montage of photographs of the Yakona Nature Preserve by Roger Thompson, Rena Olson, and Bill Posner.
The project idea grew from Conductor Adam Flatt's conversations with JoAnn and Bill Barton and their work to establish the nonprofit Yakona Nature Preserve and Learning Center, set on a 400-acre peninsula where the Yaquina River widens to become Yaquina Bay.
"I found it compelling that some members of the community in Newport had devoted themselves to preserving this unbelievably beautiful tract on the Yaquina Bay in perpetuity," Flatt said. "To honor the place and the Yaqo'n people who inhabited it for millennia until quite recently. It just came together that we might create something beautiful inspired by this place."
You can read more about the Yakona project at Oregon ArtsWatch: Read the article.
Please save a date during our 2023-2024 concert season to be immersed in music and to savor the natural beauty of the Oregon coast. We'll see you there!