Chamber Music Concert
Newport Symphony Element String Quartet

As a Newport Symphony Concert Subscriber,
You have the opportunity to get your ticket(s) before the general public for the Newport Symphony Element String Quartet Concert
April 30, 2022, 7:30 pm 
at
Pacific Maritime and Heritage Center Doerfler Family Theater
_______
Tickets available: All tickets $30 - General Open Seating
To begin your ticketing process, click on this button.
---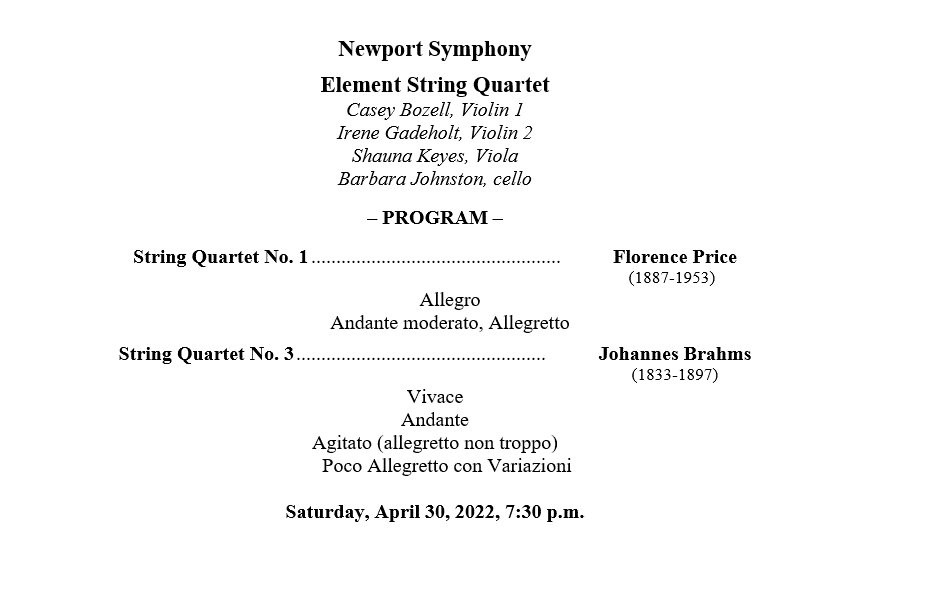 ---
Florence Price, String Quartet No. 1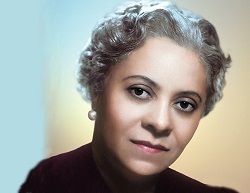 The music of American composer Florence Price is experiencing a resurgence. A native of Arkansas, Price graduated with honors from the New England Conservatory of Music and was a busy composer for the rest of her life. In 1933 the Chicago Symphony Orchestra performed her symphony, making her the first African-American woman composer to be performed by a major orchestra. In 2009 a trove of Price manuscripts, including her violin concertos and many other works, was discovered in a dilapidated Illinois house that had once been hers. Price's music reflects her Southern roots and African-American heritage, while being steeped in the forms of the European tradition.
---
Johannes Brahms, String Quartet No. 3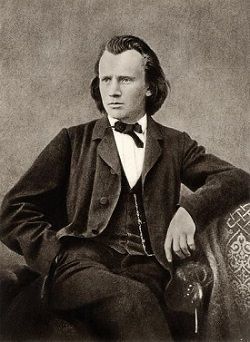 The chamber music of Brahms, taken as a whole, is one of the treasures of musical culture, and the third string quartet (Brahms' final) is a sparkling jewel. It is a work suffused with sunshine, wit and high spirits. Brahms described it as a contrasting work to the serious and dramatic Symphony no. 1 which occupied him around the same time as the quartet.
---