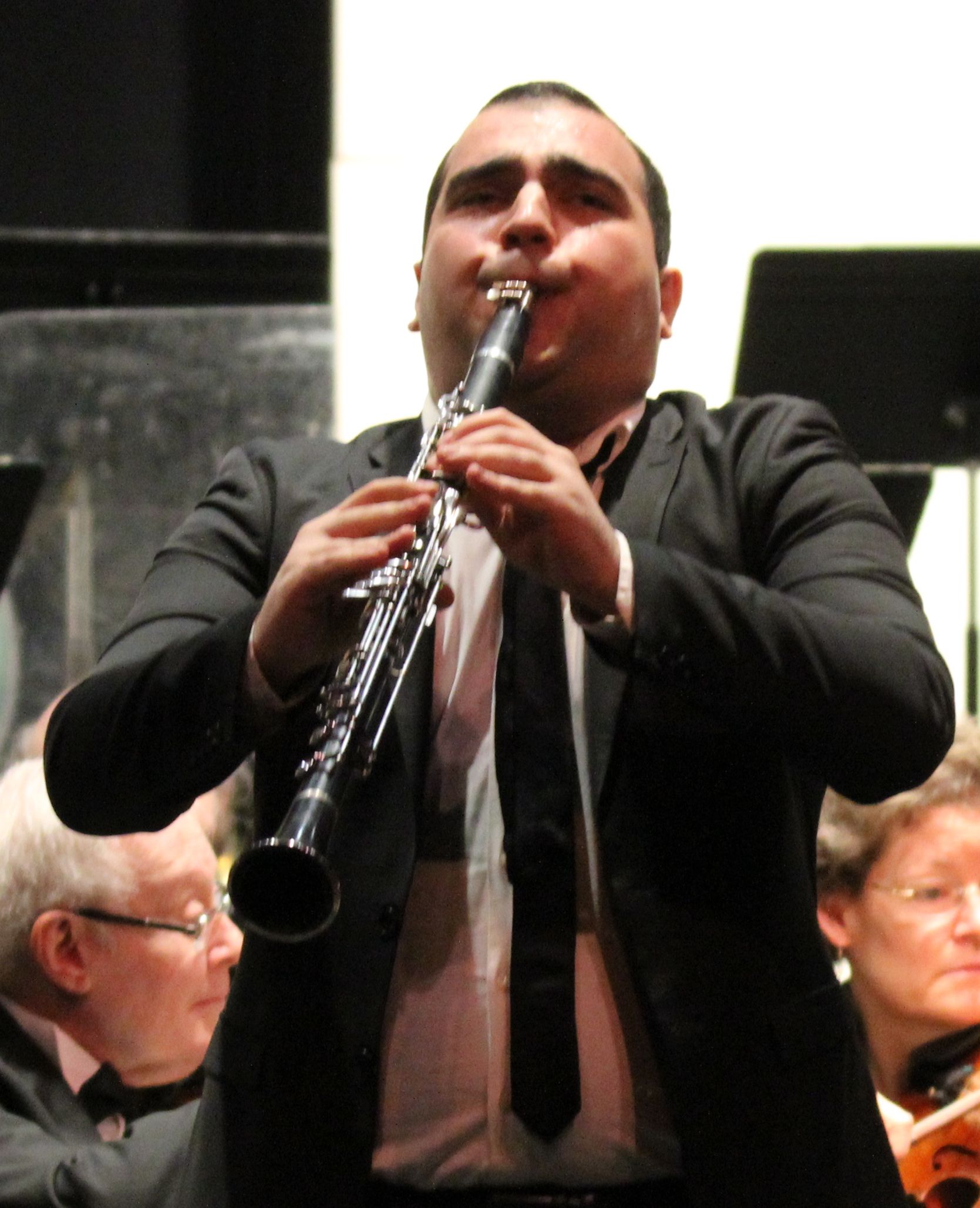 March Concert Review by Brian Hanna, Board Member of the NSO
Adam Flatt, who has spent the last 10 years bringing great music to the Coast, dedicated the final concert of the 2017-2018 Season to the memory of his colleague and friend, the much loved Resident Conductor of the NSO, David Ogden Stiers. The most humorous person one was ever likely to meet, DOS had a huge array of talents, both musical and theatrical that he was ever ready to offer to a good cause. His constant and generous support for the NSO was crucial to its survival. Flatt and the Orchestra bade him a fond farewell playing his favorite piece of Ravel, and the Good Friday Spell from Parsifal by Wagner. Rest in peace.
Flatt, who sees Haydn as the sire of the classical symphony and Mozart as the creator of the classical concerto gave us an excellent chance to compare them. Haydn's beauties are sunny and optimistic. Mozart's charms are more ambivalent, darker, but ultimately greater.
The peak achievement of Flatt's tenure of the last 10 years I would say occurred when the NSO were offering support for the astonishing Narek Arutyunian in the achingly beautiful slow movement of Mozart Clarinet Concerto K622. His level of involvement with the piece, his virtuosity and musicality, were almost beyond comprehension. I never thought it would take 60 odd years to hear the famous performance by Beecham and Bymer improved on. The British "stiff upper lip" was forced to make way for a hypnotic Armenian who you felt was channeling Wolfgang Amadeus. The cheering audience was given an encore by the soloist that prompted cellist Adrienne Welsh to whisper in my ear "The encore alone was worth the price of admission." Bravo.
The program ended with a fiery Liszt's Les Préludes. Lovers of huge sound, of trombones and trumpets, and connoisseurs of the happy combination of cymbals and bass drums will have gone home ecstatic.