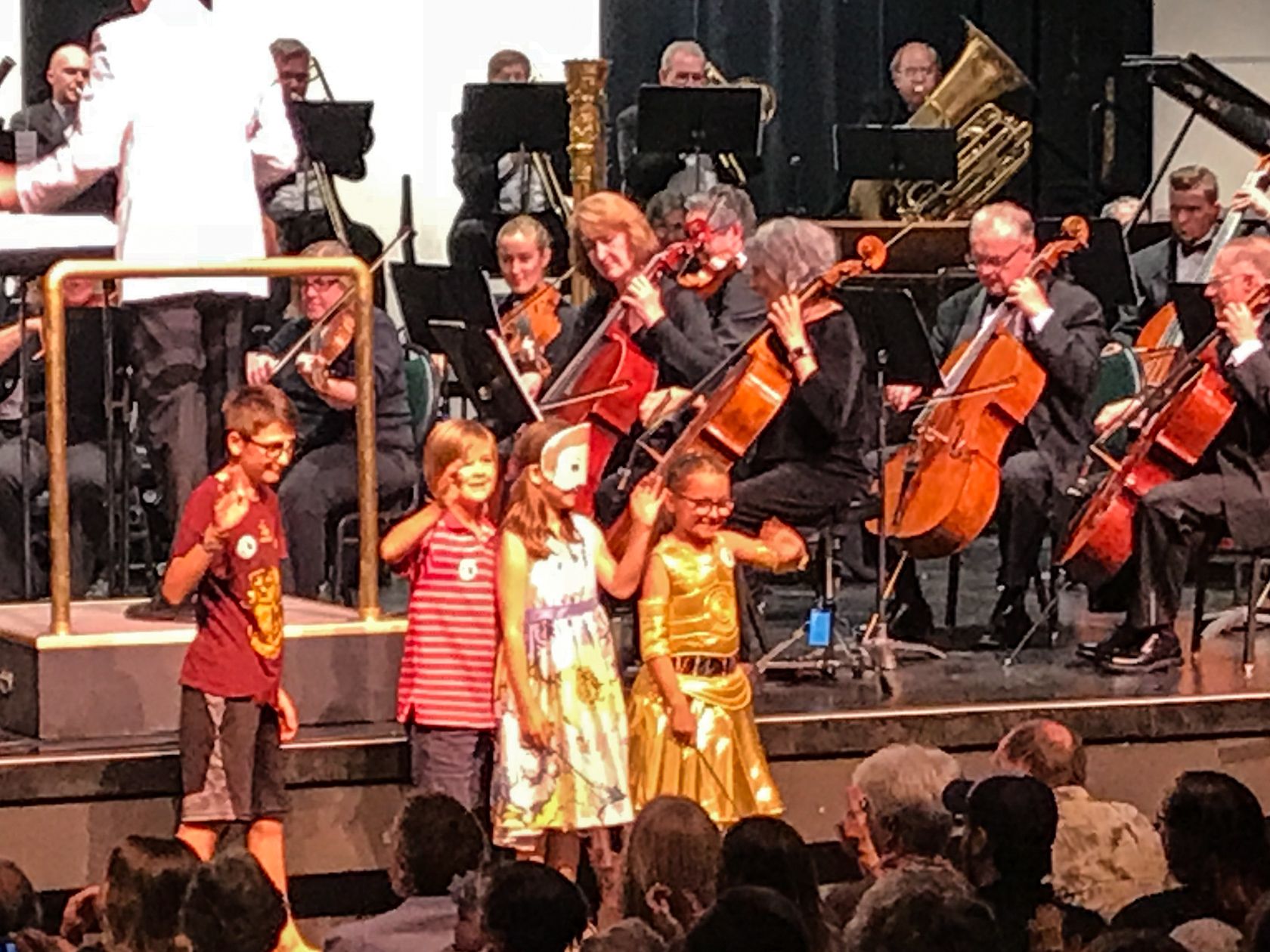 The Newport Symphony pulled out all the stops in its concert featuring the movie music of John Williams. Sharing the stage with Adam Flatt and the musicians were two dozen children (of all ages) dressed as characters from Harry Potter, Star Wars, Jaws, and Raiders of the Lost Ark. To the music of Superman, they paraded before the patrons, waving to their families. And prior to the Harry Potter Suite, conductor Adam Flatt invited all the children to stand in place, using their magic wands to create magic with the various instruments.
Flatt's confidence in planning a concert entirely devoted to a single composer of movie music without supporting visuals. worked well due to the varied talents of the composer and the infectious panache that the NSO brought to the task of playing him.
The NSO strings are now rock solid. Scott King and the horns were marvelous. The brass section and the percussion carried all before them. Ian Kerr on the timpani was a standout. His fiery responses to demands he produce William's trademark percussion climaxes were as good as you would hear in Chicago or LA. Scanning the program one realized the rest of the percussion section were all visitors. Flatt assembles musicians from all over, and in a few short rehearsals you would think they had been playing with the core group forever.
Board member Brian Hanna writes, "I loved the Harry Potter Suite for the memory of the great Alan Rickman (Severus Snape) and the pleasure of seeing the massed wands of all Newport's good wizards keeping the dark forces at bay."
Much of the fun happened with the help of Jen Kandu of Apple Tree Community Learning and her team assisting the children in making masks and magic wands. Thanks to our sponsors Georgia-Pacific and Columbia Bank.