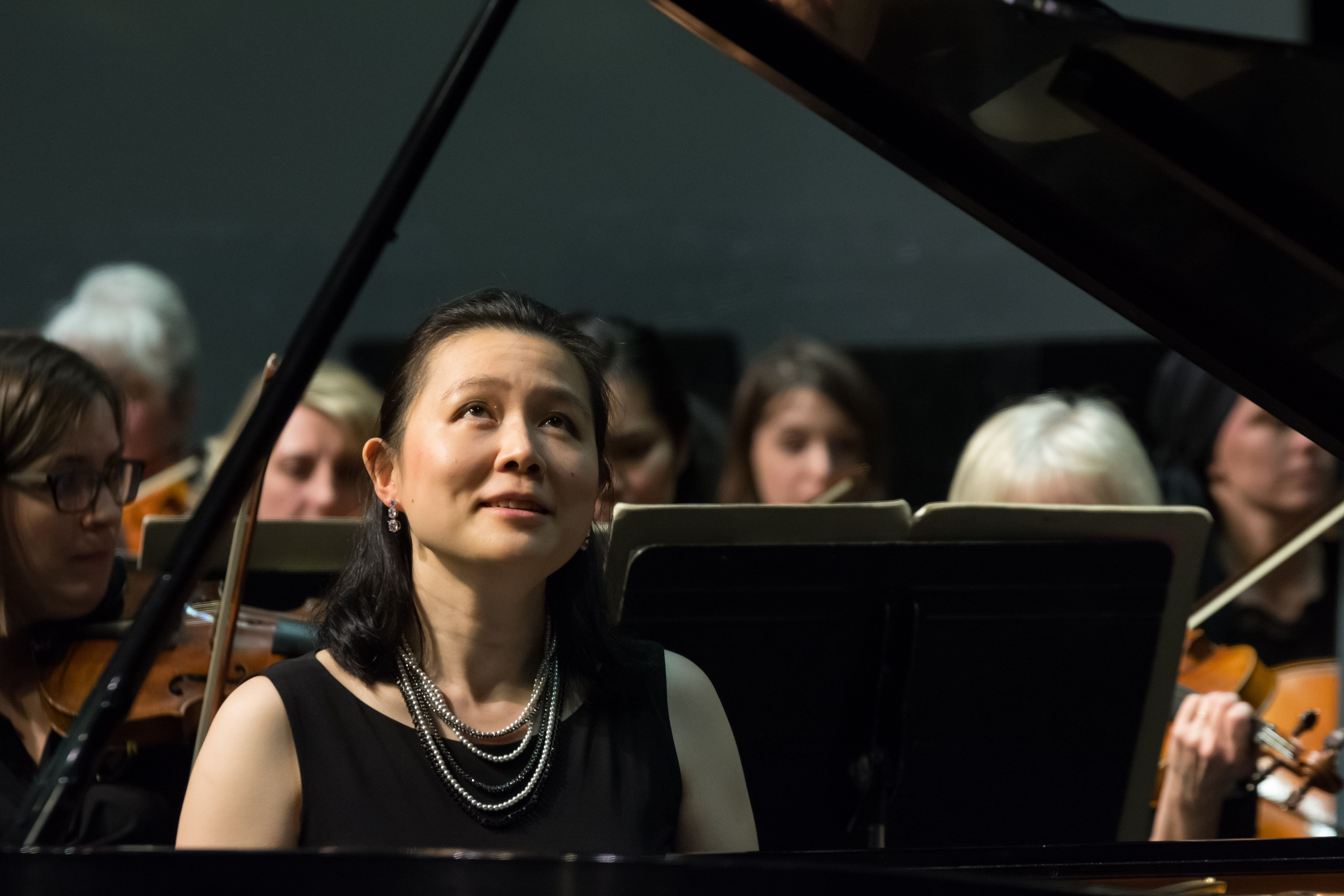 The Newport Symphony Orchestra at the Ocean returned to the Alice Silverman Theater this past weekend, filling the room with fireworks. Guest artist Amy Yang of Philadelphia lit up the keyboard of the Steinway Grand with piano concertos by Clara Schumann and Sergei Prokofiev. The orchestra never sounded better, providing close accompaniment to the piano, with a soulful duet by guest cellist John Hubbard. Conductor Adam Flatt, who loves sharing insightful tidbits with the patrons, explained that the combined ages of the two composers was 35 at the time of their compositions. Clara Wieck was but 15, still too young to have even taken her husband Robert's name, but her music was mature and profound. Prokofiev was a young man of 20. Both compositions were rich, powerful, and exciting. 

Maestro Flatt also included springtime pieces by Claude Debussy and Lili Boulanger, then closed the evening the spirited and rousing "An American in Paris" by George Gershwin. Parisian taxi horns and visions of Gene Kelly searching for Leslie Caron filled the streets of Paris as the NSO raced to the crescendo of Gershwin's magnificent salute to springtime and youth!

Special thanks to Betty Richard and her team of volunteers for hosting the post-concert "wine-downs" along with Flying Dutchman Winery and Georgia-Pacific. The 30th anniversary season of the NSO is generously presented by Georgia-Pacific.