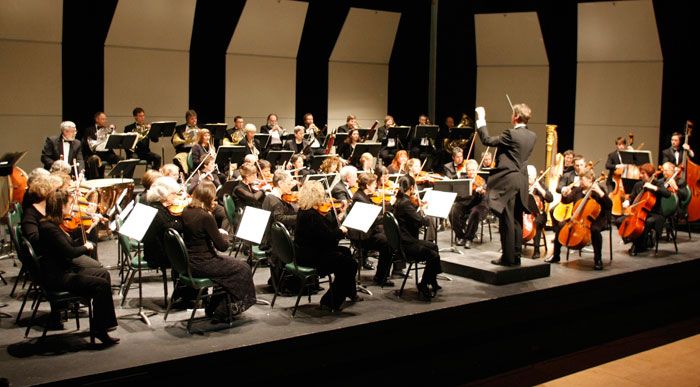 After attending the Newport Symphony Orchestra's concert on Nov. 3, I learned that listening to a live performance of a familiar piece of music is like walking for the first time in a neighborhood you've driven through many times in the past.
When you walk for the first time in a place you've only driven through in the past, you're surprised to notice little details and features that escaped your attention when driving.
Thus it was for me when I heard the NSO perform Franz Schubert's Symphony in C Major, fittingly titled "The Great."
I've heard this work countless times on recordings but never before live; so many times that I had become jaded toward it.
Coincidentally, just before I left the house for the Sunday afternoon concert, what was being played on the radio? The same symphony I was about to hear at the Performing Arts Center, recorded by the Berlin Philharmonic under Herbert von Karajan.
Great, I thought to myself as I headed out the door, how more familiar could I become with one piece of music? What more could the NSO teach me about "The Great" symphony?
As it turned out, plenty, for this would be the first time I heard it performed live.
In the hands of the NSO, under the baton of Maestro Adam Flatt, Schubert came alive in ways I never thought possible – just like walking through a familiar neighborhood for the first time.
The piece was far more nuanced and complex than I had ever known, with the wind and brass sections playing much bigger roles than I suspected previously. The three trombonists worked so hard they might have been performing one of Bruckner's symphonies.            
Before Schubert ended the program, the NSO performed the Concerto Grosso No. 1 by Newport's own Ernest Bloch. The piece employed only strings and piano, making it beautifully intimate.