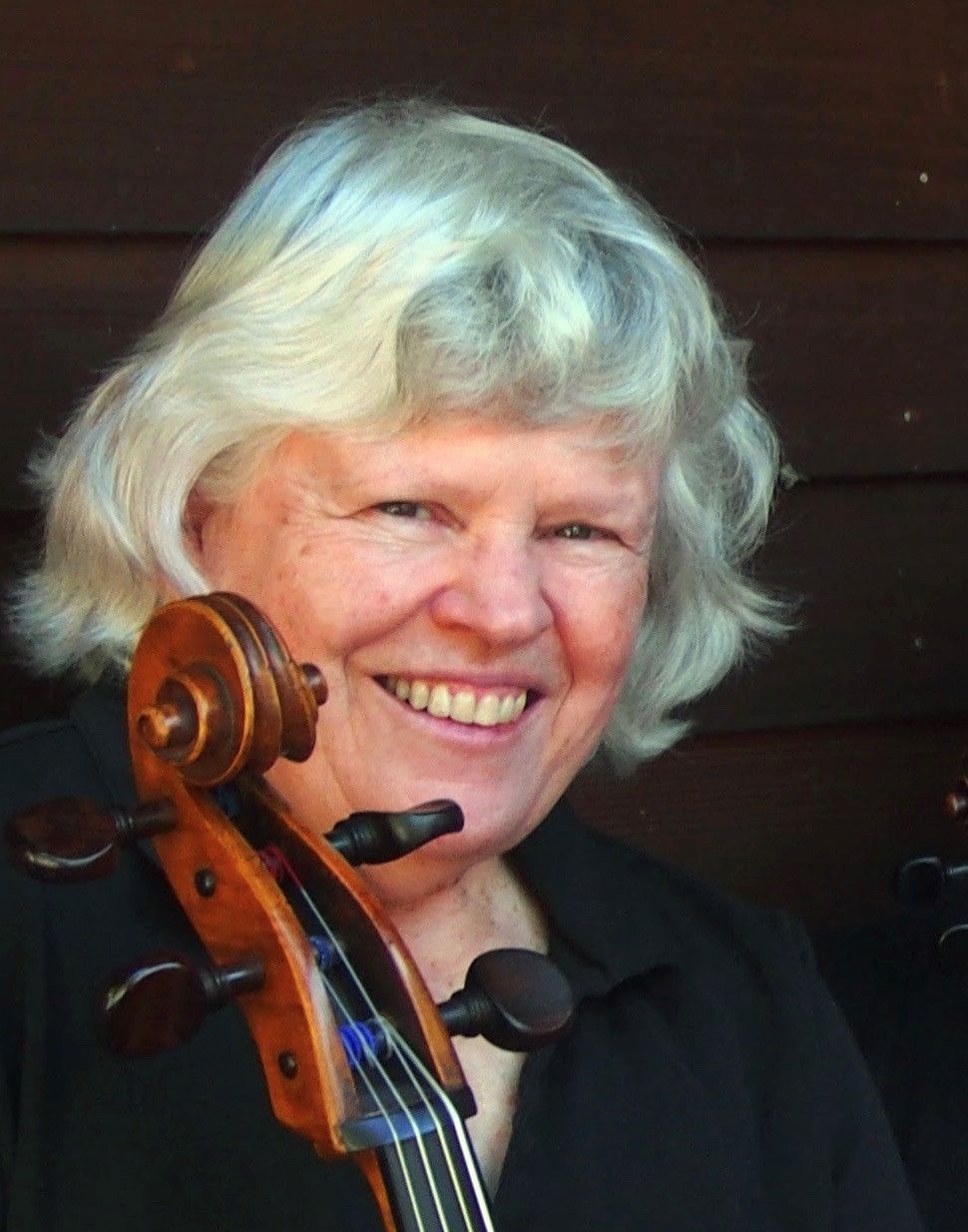 Barbara Johnston:
What are you looking forward to performing the upcoming concert?
This is a very exciting concert coming up.  I'm looking forward to all of it!  But if I have to choose one piece, it would be the Rachmaninoff Second Piano Concerto.  There's a story behind my love of this concerto.  Back in about the 7th grade I became close friends with two classmates, Linda and Sylvia.  They both played the piano and they had already focused on this Rachmaninoff as their favorite piece in the entire world.  Linda had purchased an LP record (yes, this was back in those days) and we would go into her room, turn up the volume to the highest possible level and fill the air with Rachmaninoff.  It was the most romantic thing I'd ever heard, and we were all carried away by the music.
None of us had the skills or the opportunity to play the piece at that point in our lives, but I was awaiting the chance.  Many years passed.  Finally, long after I had finished my music degree at Cal Berkeley, and long after I had lost touch with Linda and Sylvia, the concerto was programmed for an orchestra I was then playing in.  I was astonished and still thrilled (like a teenager) to be taking part in the performance of this long-beloved music.
Since then I've had several additional opportunities to perform it.  I'm looking forward to creation of the textures and melodic moments of the cello part, and I do expect to be carried away by the music once again.
What is the most difficult thing you have to do to prepare? 
I believe that the most difficult part of my job as principal cellist is preparing the music for distribution to my section members, principally by inserting bowings.  You may have noticed that all the violins move their bows together, as do all the players in each of the other string sections.  This is primarily in service of the music, because some musical interpretations and effects can be better achieved by a particular bowing pattern.  If we cellos are playing the same music as the violins, generally our bowing patterns must match.  But not always – for some types of bowings, gravity and the playing position of a cello dictates an opposite bowing.  Violinists say we hold our instruments upside down, I prefer to think that cellists hold their instrument in a better position and it's actually the violinists who are upside down.
As soon as I get a copy of the bowed first violin part, I work as quickly as I can to analyze the existing cello bowings, the interplay between the cello and the other strings, decide on any new bowings and get them into my part.  Sometimes I consult with our concertmaster or other string principal players about particular bowing patterns. Once I'm done, I send electronic copies to section members and to other string principals.
Inserting the bowings gives me an early start on learning the music, particularly if it's unfamiliar to me.  At this point in my career I've played much of the standard repertoire, and sometimes the challenge is that the bowings chosen by the concertmaster are different than the last time I played it, perhaps with a different concertmaster or different orchestra.
How many times do you have to practice a particular portion over and over?
Much of the music we perform is something I've played before, perhaps many years ago, and probably with a different conductor and a different orchestra.  The familiarity with the music makes it easier to know where the difficult parts are.  (And they are sometimes just as difficult on a third or fourth playing as they were the first time.) 
If it's music that's new to me, I generally listen to several different recordings (if available) so I can get an idea of what the speed of the music is under various conductors and whether there may be interpretations that may not actually appear in the printed music.  Once I've done that research and analysis, it's easy to identify the parts that need focused practicing.
It's those difficult parts ("nasty bits") that you have to do over and over. I don't spend much time with the easy stuff.  If there is a particularly nasty bit, I may repeat it 15 or 20 times – at varying speeds – in one practice session.  This is not pretty to listen to but is necessary to get the music correct.
At one time, a number of years ago, harpist Martha Griffith was staying with us while she attended Pacific University.  We'd listen to Martha practice in another part of the house, and she didn't seem to ever have any nasty bits.  Or perhaps no matter what one plays on the harp (and certainly whatever Martha plays) necessarily sounds gorgeous. 
Anything else you would like to inform folks about this concert, or playing the cello and/or playing with the Newport Symphony?
This year marks my thirty-first season with the Newport Symphony.  What a privilege it has been to come along for this ride.  I have watched the orchestra grow from its infancy along an ever-improving pathway to excellence.  Adam Flatt is the third conductor and he has taken us to new heights of musical achievement.  We are a destination for excellent musicians from Oregon and beyond. Our orchestra's musicians are attracted by the beach, the kindness and friendliness of our hosts and audience members, the sense of community within the orchestra and most importantly by the high level of musical expectations, achievement and artistry. I am so happy to be a part of the continuing journey.